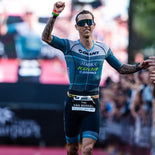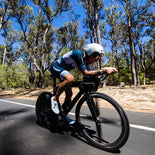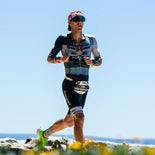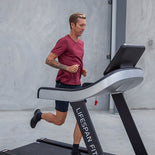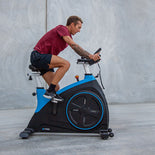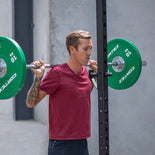 Professional Triathlete
Tim Van Berkel is a Professional Triathlete. He currently resides in Cumbalum, NSW. Australia. Tim is married to Belinda, together they have a gorgeous son named Hendrix.
What motivates you every day?
Avoiding a real 9-5 job.
What challenges did you have to overcome to get to where you are today?
The hardest challenge is always being away from home and my family. The credit card debt is also a major obstacle I've endured.
What's important to you outside of sports?
Definitely my family.
What does a typical training session involve?
I train between 20-30 hours a week, this will involve a lot of swimming, running and getting on the bike.
What do you do in your free time?
When I have free time I like to maintain my little farm in Cumbalum Cottage.
Tell us about your nutrition, what do you eat when you're in training?
What changes would you make to your diet pre and post an event?
I do eat quite clean, especially in the lead up to a bit race. However, I do tend to have a sweet tooth and a love for beer that I can't resist!
What is your proudest achievement?
My Son Hendrix. Such a little dude.
Career Highlights
2019
Ironman 70.3 Championship 2nd place
2016
Ironman Asia-Pacific Championship 1st place
2014
Ironman World Championship 7th place
2012
Ironman 70.3 Championship 1st place
Tim Berkel'S FAVOURITE PICKS