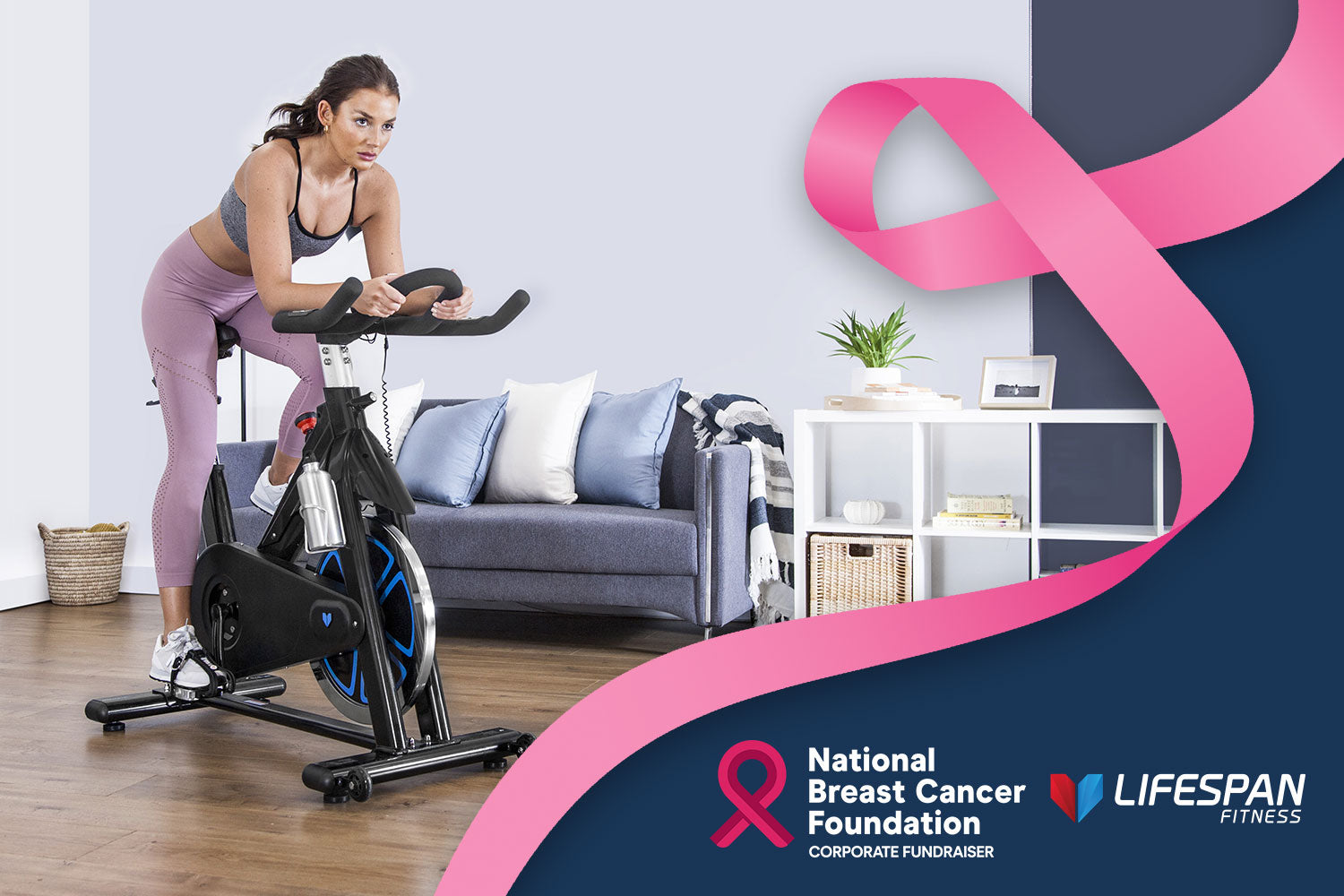 Lifespan Fitness is thrilled to renew its partnership with the National Breast Cancer Foundation (NBCF) for the 'Step Up to Breast Cancer' challenge in August 2023. Building on the success of the previous collaboration, Lifespan Fitness is committed to supporting this impactful campaign. The initiative aims to raise awareness around breast cancer and generate funds for crucial research projects. This year, Lifespan Fitness will be donating a Walkingpad M2 Treadmill valued at $1099 RRP and contributing $10 to NBCF for every eligible cardio equipment purchased online over $600. By coming together, we can make a difference in the fight against breast cancer.
Breast cancer remains a significant health concern in Australia, with devastating statistics underscoring the urgency to take action. More than 3,200 people in the country are projected to lose their lives to breast cancer this year. Furthermore, 57 patients receive a breast cancer diagnosis daily, highlighting the critical need for research and support. It is a sobering fact that 1 in 7 women will face a breast cancer diagnosis in their lifetime, and approximately 1 in 600 men will also experience this life-altering condition. As Australia's leading not-for-profit national body funding game-changing breast cancer research, NBCF plays a vital role in advancing the understanding and treatment of breast cancer.
The 'Step Up to Breast Cancer' challenge is an inspiring initiative designed to encourage Australians to lead active lifestyles while supporting NBCF's mission. Participants are encouraged to complete 10,000 steps per day, contributing not only to their own well-being but also raising essential funds for breast cancer research. This virtual challenge allows individuals to complete their daily steps anywhere and at any time, empowering them to be part of this significant cause.
Lifespan Fitness is proud to stand alongside NBCF in the fight against breast cancer. By partnering with NBCF, Lifespan Fitness aims to raise awareness about the positive impact of daily exercise in reducing the risk of breast cancer.
The 'Step Up to Breast Cancer' challenge not only promotes a healthy and active lifestyle but also unites individuals in the fight against breast cancer. By raising awareness and funding important research, this joint effort paves the way for a future where breast cancer-related deaths are significantly reduced. Together, we can step up and show our support.
For more information, visit the official website.