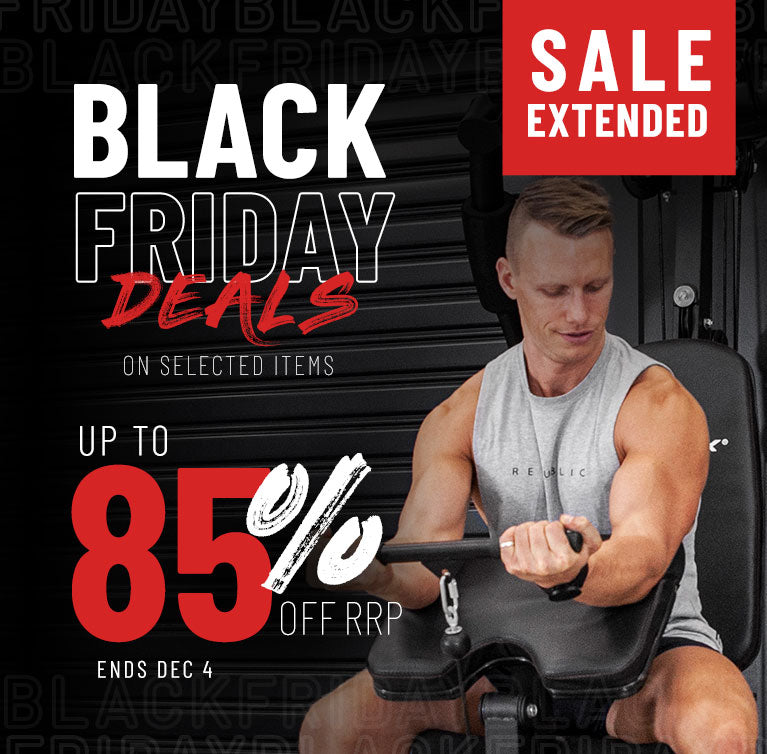 Black Friday Weights Sale
Welcome to Lifespan Fitness' Black Friday Weights Sale! It's time to power up your strength training with fantastic discounts on weights and barbells. Whether you're a seasoned lifter or new to strength training, our Black Friday sale offers the perfect opportunity to invest in high-quality weights and barbells at unbeatable prices.

Black Friday Weights Sale FAQ
The Black Friday Weights Sale starts on the week of November 24th, so make sure you don't miss out on these amazing deals.
Yes, we offer a range of weights and barbells suitable for home workouts, allowing you to build strength in the comfort of your own space.
We have several different options for weight plate sets and packages, allowing you to purchase bundles together. This offers additional convenience and saves you money.
Why Strength Training with Weights is Essential for Your Fitness Journey
Discover why strength training with weights is essential for your fitness journey. Strength training helps build muscle, boost metabolism and improve overall fitness. Explore the benefits of incorporating weights and barbells into your workouts and how they can help you reach your fitness goals. Check out our blog post on how to get started lifting weights, or on some home gym ideas.
How to Choose the Right Weights and Barbells for Your Workouts
Selecting the right weights and barbells is crucial for effective strength training. There are a few important considerations such as weight type, grip and durability to take into account. Consult our series of blog posts on strength equipment for comprehensive breakdowns on all types of home gym equipment.