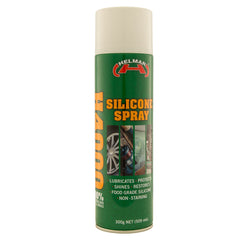 Perform regular maintenance on your treadmill with Silicone Spray. Consistently lubricating your treadmill on a monthly basis will prolong the life of your running belt, deck, and motor by generally keeping the machine working smoothly. Used on other gym equipment, the spray can also reduce friction of moving parts. Maintenance is straightforward; watch our tutorial video to learn how to lubricate our treadmills. This can will last several months with regular use and can also be purchased in packs of 2, 3, and 5.
Suitable for a variety of surfaces including wooden floor boards and carpets, the Lifespan Fitness Equipment Mat is the perfect option for you to place equipment on, up to 1.5m in length. Minimise issues such as carpet pressure marks, tile cracks, floorboard scratches and reduce noise & vibration. 100% Environmentally friendly & built to last.
Keep your spin bike looking new and clean with our Lifespan Equipment Covers. We've sized the covers to suit most of our equipment. Our covers are made from reliable polyester fabric. Polyester is very durable; resistant to most chemicals, stretching and shrinking, wrinkle resistant, mildew and abrasion resistant. Elasticized Bottom hem for improved fit.