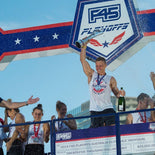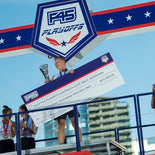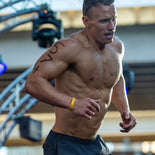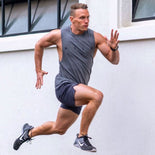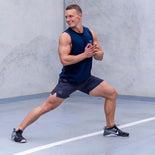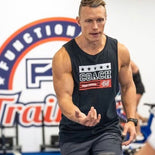 Personal Trainer
Peter Day is a multi-sport and performance athlete across a range of disciplines. He is best known for being the 3 time F45 Playoffs Fitness Competition Champion and World Record Holder. Peter is also a personal trainer and business owner in Sydney and has been featured in numerous publications as part of his achievements.
At what age did you start to find your love for health and fitness?
I started loving sports at a very young age, around 6 or 7, but fell in love with health and fitness as a 16 year old when I started going to the gym and lifting weights.
What is your proudest achievement?
Definitely my most recent F45 Playoffs competition win in 2019 which had the strongest field of all time and meant that I have won the competition a record 3 times.
How do you stay motivated?
I always try to have something else right in front of me and a short term goal to aim for. This helps you build up to those larger goals over time.
What's next on the list after winning the F45 play-offs for the third time?
Number 4 is always on the mind of course! I also want to diversify a little more this year as well to keep things fresh and keep challenging myself physically.
What obstacles have you had to overcome?
When I made the decision to finish up playing soccer, mentally for me that was really hard. The training and traveling in particular was getting too much and it's a young persons sport to get picked up professionally so coming into my mid-20's meant my chances were diminishing. I have nothing obvious to focus my energy on at the time so this period was my most challenging.
What is the quote you live by?
You're only as good as your last workout.
Tell us about your nutrition, how do you stay on track with your diet?
Nutrition is everything. For every athlete or gym-goer trying to lose weight or put on muscle, it is all about recovery. The faster you can recover, the more you can get out of each day.
Career Highlights
Current
Director and Owner F45 Training Seaforth and Chatswood
2019
F45 Playoffs (1st place) Darling Harbour
2018
F45 Playoffs (1st place) xxx
2016
F45 Playoffs (1st place) xxx
2015
F45 Playoffs (4th place) xxx
2008
NSW State League Semi-Professional
2007
NSW Football Youth Competition
2005
National Youth Swimming Championships
Peter Day'S FAVOURITE PICKS