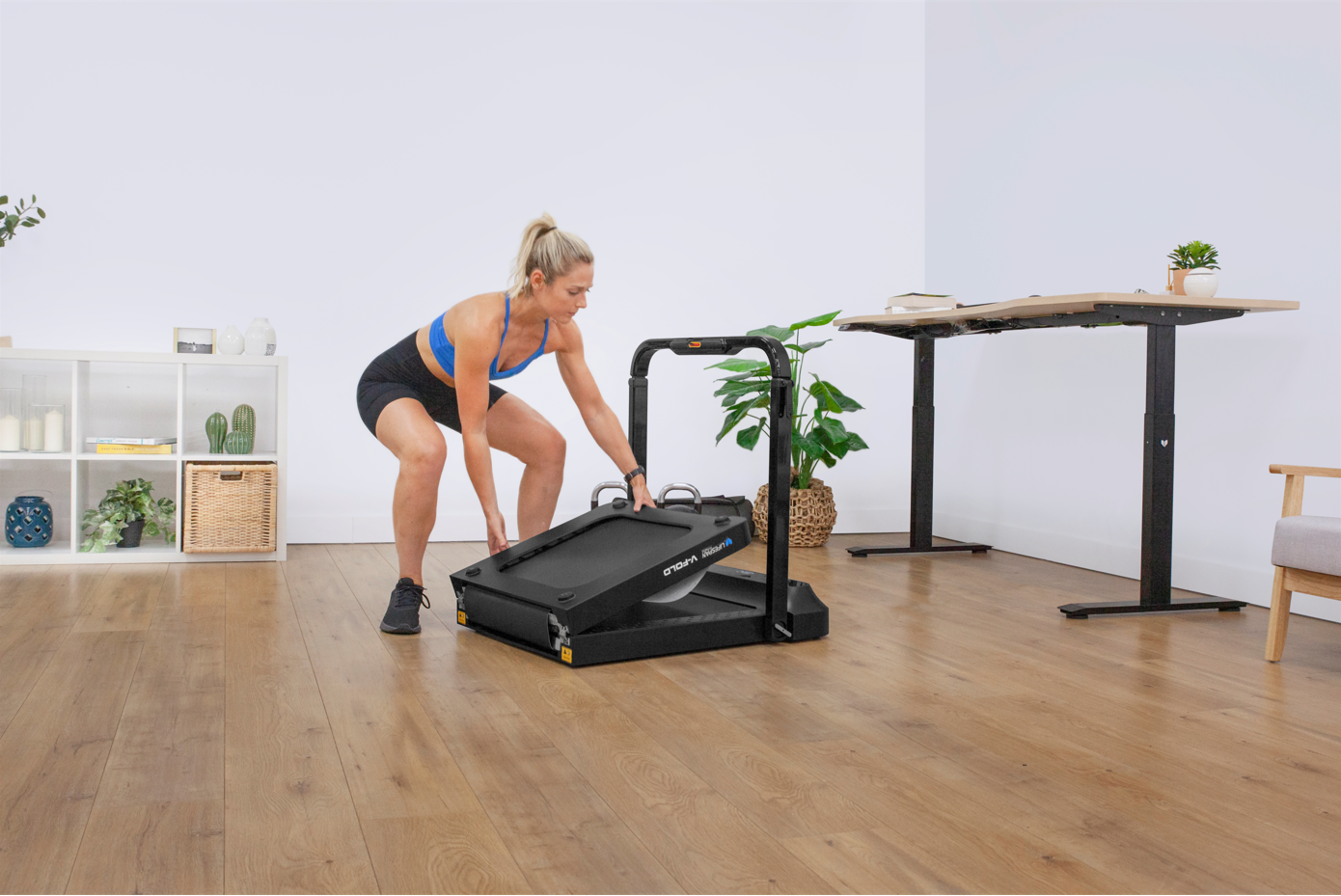 Whether you are picking up your brand-new treadmill or preparing to relocate, figuring out how to transport your machine may be your first obstacle. Depending on the size of your treadmill and car, moving your treadmill yourself may be the best option. It is also the cheapest option too. However, taking on the task requires a lot of care and consideration to ensure your treadmill isn't damaged in the process.   
Having a plan in place and taking note of the dimensions of your machine will help you determine what vehicle you will need to make the trip. Some treadmills have features that make transportation easier like a folding mechanism and transport wheels. However, bigger or commercial grade treadmills will need more space to get safely from A to B.   
Types of Treadmills
Treadmills come in a variety of shapes and sizes from foldable walking pads, electric treadmills and curved treadmill. Some treadmills are easier to transport than others. The first questions to ask yourself is what treadmill do I have? From here you can follow our guide to find out what process and vehicle is recommended to move your treadmill.  
A foldable treadmill will be the easiest to transport as height won't be an issue, you only have the length of the deck to consider. Most treadmills have a foldable frame making it easier to transport and fit into enclosed cars. Whilst other models have a foldable running deck allowing the treadmill to be folded 180 degrees. These treadmills are lightweight enough to be lifted and carried on your own. The compact size of folding treadmills makes it possible to pack your machine in the back seat or boot of your car with minimal effort or planning necessary.  
A fixed treadmill will require a bigger cargo space as both the length and height need to be considered. Most fixed treadmills have transport wheels making getting the treadmill out of your house a one-man job. The weight of your treadmill should also be taken into consideration when loading your treadmill into the car. At least 2 people will be needed to load your treadmill safely.  
Manual treadmills will require the most planning and effort to relocate. A standard car won't accommodate the large size of a curved treadmill, a van or trailer will be needed to transport this machine.  
Find out more about electric vs manual treadmills here  
What car can fit a treadmill?
Hatchback or SUV
Being on the smaller scale these cars are perfect for folding treadmills. With the seats folded forwards you may be able to fit a treadmill that has been disassembled or is still in its original packaging. 
Trailer or Ute
A larger vehicle with an open space will be more accommodating for larger treadmills without folding capabilities. If using a ute, remember to tie down the treadmill with ropes to ensure it doesn't move during transporting. Wrapping your treadmill in bubble wrap or covering it is a good idea for long distance hauls. A trailer or ute is also a good option if your treadmill is still in packaging.  
Van
This is the most ideal vehicle for moving a treadmill. The enclosed space keeps it safer during transport and the larger space means a treadmill of almost any size can fit. A van may be your only option for transferring a curved treadmill.  
Assembly & Disassembly 
If you have a fixed treadmill or your treadmill still doesn't fit in your car or through the door after folding it, some disassembling may be required. The process of taking your treadmill apart needs to be done carefully and properly. Having your manual handy will help take you through the steps. Removing the console and folding down the frame are the main steps that need to be taken to condense the treadmill. Tools such as a Phillips Head Screwdriver will also be required for loosening the nuts and bolts. The treadmill can then be reassembled when it gets to its next home. This process is more time consuming and technical if your treadmill has a lot of components to it. 
Find your treadmill manual here  
Purchasing a treadmill new and in the box will be easier to transport as opposed to a second hand pre-assembled treadmill. Your treadmill is more susceptible to damage if it is being transported out of its packaging especially if it isn't secured in the vehicle. Damage is also possible during re-assembly if you are not confident with assembling your machine. Keep in mind most warranties don't cover damage from transportation or incorrect installation. 
Taking Measurements
Checking the dimensions of your treadmill against the size of your vehicle space will help you determine if your machine will fit. Measure the length, width and height of your treadmill before making a move so you can determine if disassembly or a bigger vehicle is required. The dimensions are available on your treadmill box or can be found online if you are yet to purchase your home treadmill. Measuring the doors in your home will also ensure that transport is as seamless as possible. Don't forget treadmills are also heavy, checking your cars weight capacity is recommended if you have a smaller car.  
Conclusion
If you are unsure on the best way to go about transporting your treadmill, you can always hire a transportation van to do the job. Having a plan and taking the right measurements will go a long way in ensuring you transport your treadmill efficiently and safely. It is also important to protect yourself from injury when moving a large machine, getting a friend to help you out is recommended.