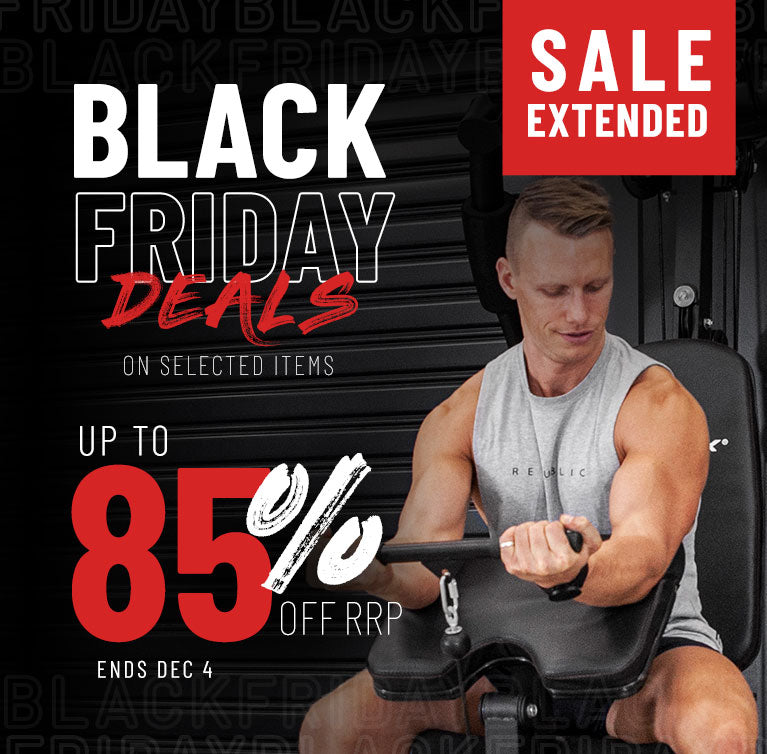 Black Friday Dumbbells Sale
The Black Friday Dumbbells Sale is your ultimate opportunity to elevate your home gym and fitness routine. With exclusive discounts on a wide range of dumbbells, including adjustable and fixed options, Lifespan Fitness is here to help you achieve your strength and fitness goals without breaking the bank. Whether you're looking to build muscle, improve your strength or simply maintain your workout regimen, this sale has you covered. Don't miss out on the chance to save big on top-quality dumbbells this Black Friday.

Black Friday Dumbbells Sale FAQ
The Black Friday sale is scheduled for 24th November. Be sure to mark your calendar so you don't miss out on these exclusive deals.
The amount you can save on dumbbells during our Black Friday sale may vary depending on the specific products and promotions. We offer substantial discounts and exclusive deals to help you save significantly on your fitness equipment. For precise savings details, we recommend checking our website during the sale, as savings can vary based on the type and brand of dumbbells.
Yes, we often offer special bundles and package deals during our Black Friday sale. These bundles may include a combination of dumbbells and other fitness accessories or equipment. These package deals are an excellent way to save on a comprehensive home gym setup. Be sure to explore our Black Friday offerings for information on specific bundles and package deals available during the sale.
Exclusive Black Friday Dumbbell Discounts
Our exclusive Black Friday dumbbell discounts are here to take your fitness journey to the next level while saving you money. We've curated a selection of high-quality dumbbells and now you can get them at prices that won't stretch your budget. Whether you're looking to increase your strength, tone your muscles, or add variety to your workouts, these exclusive discounts are designed to help you reach your fitness goals. Don't miss this chance to invest in your health and well-being with premium dumbbells while taking advantage of the incredible savings during our Black Friday event. Elevate your fitness routine and grab these exclusive deals while they last.
Limited-Time Offers
We've prepared a special selection of deals and promotions that won't last long, so seize the opportunity while it's here. Whether you're in search of top-quality dumbbells, conditioning equipment, bars and weight plates, or other accessories, these limited-time offers are designed to help you upgrade your home gym and fitness routine at exceptional prices. Don't delay, these deals will soon be gone. Take advantage of these exclusive offers and enhance your fitness journey this Black Friday. It's the perfect time to invest in your health and well-being while staying within your budget.