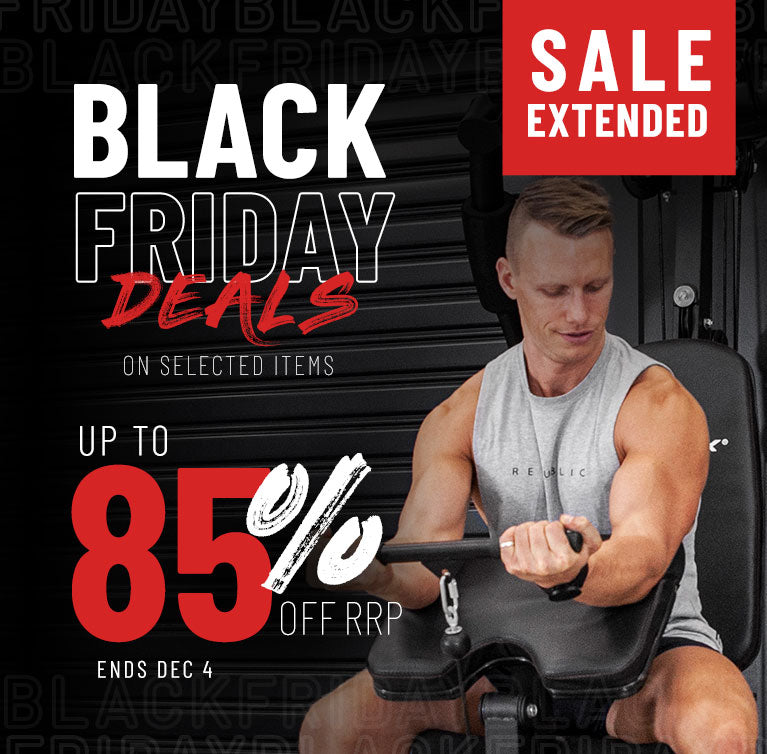 Black Friday Gym Accessories Sale FAQ
The Black Friday sale will coincide with Black Friday, which is on the 24th of November, so get ready to grab amazing deals on gym accessories.
Our Black Friday sale includes a wide variety of gym accessories such as resistance bands, yoga mats, kettlebells, and more. You'll find something to suit your fitness needs.
Shipping and delivery costs will depend on location, the size of the order and any additional extras you've requested. Remember to check out our information page on deliveries and pickups to understand how it all works.
Unbeatable Deals on Top Gym Accessories
Discover unbeatable deals on top-notch gym accessories during our Black Friday Sale. We've handpicked a selection of high-quality fitness accessories to elevate your exercise routine. Take advantage of these discounts to upgrade your fitness gear and reach your goals with style and comfort.
Upgrade Your Workouts with Premium Gear
Upgrade your workouts with premium gear from Lifespan Fitness. Our Black Friday Sale offers the perfect opportunity to invest in top-quality fitness accessories that can make a significant difference in your fitness journey. From foam rollers to gym balls, explore the options and boost your workouts.