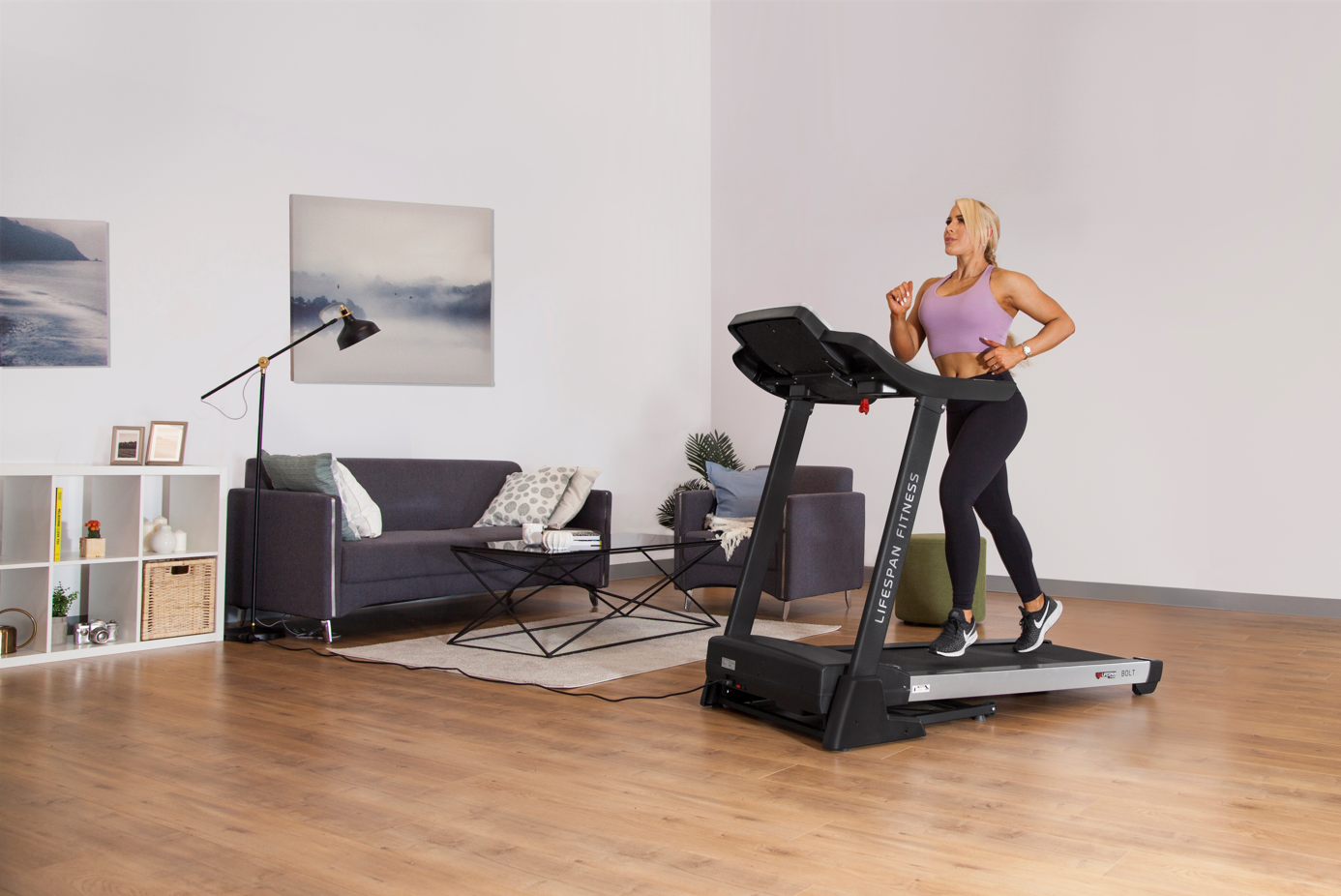 Building a home gym is on the radar of many gym-goers. However, many of us aren't confident enough to know how to get started.  
With summer fast approaching, joining a gym or finding a personal trainer is looking more and more appealing. However, if your goal is to achieve a toned summer body, then it can be just as easily achieved within your own home. The convenience of having everything you need to complete a workout in the next room is ideal for those who struggle with motivation, don't enjoy the gym or simply want to cut down on membership costs. Home gym equipment comes in all shapes and sizes that will work for your garage, spare room or small nook in the living room. From free weights to multi functional stations there has never been more options. If you have a backyard then even better, there is a variety of portable equipment options that can be enjoyed outdoors.  
Cardio
If your goal this summer is to slim down and shed those winter calories, then a cardio machine may be your home gym essential. Don't be quick to dismiss this option if you have limited space. Many treadmills and rowing machines are designed with folding technology that allows bulkier pieces to be stored upright or even folded 180° in half, like the V-FOLD with Smartstride. Investing in a piece of cardio equipment like a home treadmill, exercise bike, rower or cross trainer offers similar benefits to going for a run or playing sports all without having to leave your home. Cardio machines have more versatility to them than you may think with 2-in-1 Cross Trainers/Exercise Bikes becoming more popular for home use.   
All-in-1
At most gyms you are spoilt for options in terms of weight training. Unfortunately, most of us don't have the space and budget to recreate this scene in our home gym. However, you do have the option of introducing an all-in-1 gym station into your space, if size permits. Multi-stations can include anything from cable pulleys, benches, leg extensions, power racks and even more. Thanks to the vast range of options out there, there is something to target any muscle group and fitness goal. Multi-stations have great customisation options with some machines starting small then having the option to add on attachments and grow your station.  
If you're unsure about barbell to weight plate compatibility or what attachments work with your machine then you may find the guidance you need with a home gym package. This is a great option for starters and those wanting to get their gym up and running in time for summer.  
Check out our Weight Plate Guide
Functional Training
Another form of training that allows you to complete a full range of exercises with the added resistance and weight to target specific muscle groups is free weights. Weighted balls, kettlebells, dumbbells and power bags are excellent for functional fitness and can be integrated into a variety of exercises like squats, Russian twists and lifts. No matter your age or fitness level free weight exercises can be low impact or high impact. With storage racks available for purchase you can stock up on an entire collection and store it in just about any nook in the house.  
With the days getting warmer many people are getting out to the backyard to complete their daily exercise. If you love to work out in the sun then free weights are the perfect company. Free weights are perfect for integrating into an outdoor workout circuit, with wall balls and slam balls being durable enough to withstand throwing onto the pavement or up against a wall. If you enjoy working out with a friend then medicine balls are perfect for tossing and passing to one another. 
 Check out our blog on Outdoor Workouts 
Portable Equipment 
Sometimes we need a change of scenery while we workout and instead choose to hit up the park, the outdoor deck or even in a different room in the home. When working out at home having equipment that is also mobile will help make the most out of the space you have. Equipment with wheels makes it easier to move bulkier items around the home so you can quickly set up your spin bike in front of the TV then wheel it back into the spare room when done. Compact alternatives including a skipping rope, resistance band or wrist/ankle weights can be moved from room to room or packed into a bag with ease. An exercise mat is an essential if you train on surfaces without gym flooring, to allow you to receive the support and comfort you need in your workout. 
Accessories
A home gym isn't complete without the right accessories. If you want to do 100% of your training in your home gym you will definitely need a yoga mat for floor workouts and active recovery days. Adding a foam roller to the mix will also help release tension in your muscles during your warm up and cool downs. If you are using a power rack or barbell in your home gym it is essential to get the right accessories to support yourself and keep your body safe while training. Lockjaw collars, a barbell squat pad and a weight lifting platform will work to not only protect you during lifts but also protect your flooring and walls. If you plan to include heavy machinery in your home gym it is worth prepping the floor with thick rubber mats to prevent scratches on your floorboards.  
Storage equipment will help you save space in your gym by giving your products a home while not in use. A barbell stand, toaster rack and weight tree will not only keep your equipment off the ground but also keep your home gym looking neat and clean.  
Conclusion
The hardest part of setting up your home gym is knowing what you need and how to start. Once your home gym is up and running you will have access to a range of flexibility that will offer you the same results as a gym. Getting started with 1-3 items from each listed category, should help you start to shape your home gym with equipment that will target a range of different muscle groups and help reach just about any fitness goal. Before you know it, you will be on track to smashing your summer fitness goals.