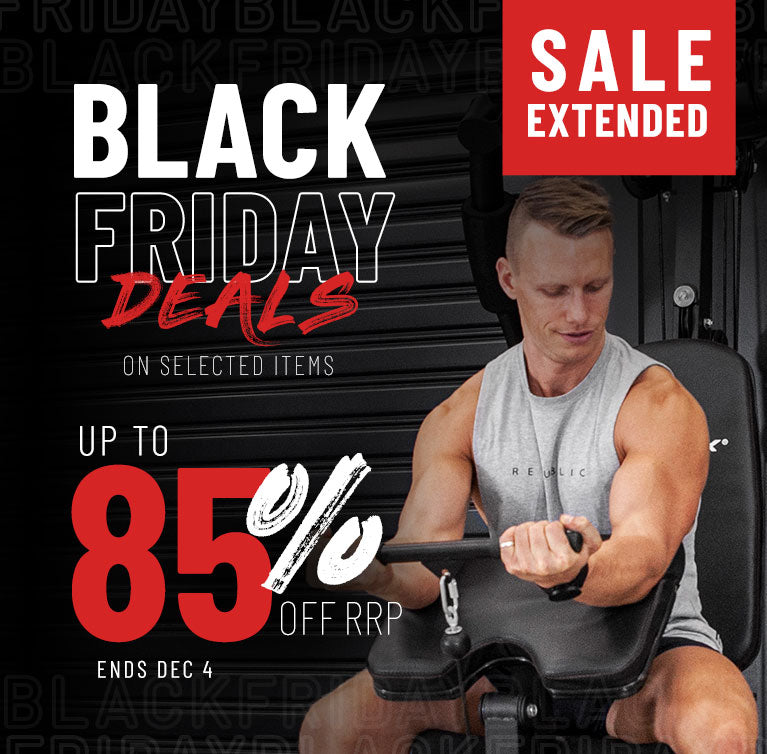 Black Friday Strength Training Equipment Sale
The Black Friday Strength Training Equipment Sale is your chance to supercharge your fitness journey. With exclusive discounts and deals on a wide range of strength training equipment, Lifespan Fitness is here to help you reach your fitness goals.Regardless of your experience, training or fitness goals, you'll find must-have gear at unbeatable prices to suit your needs. This Black Friday, you can transform your home gym or upgrade your existing equipment with great prices. Get on this opportunity to take your strength and conditioning to the next level.

Black Friday Strength Training Equipment Sale FAQ
The Black Friday sale at Lifespan Fitness is scheduled for 24th November. Mark your calendar so you don't miss out on these incredible deals.
We offer a wide variety of strength training equipment during our Black Friday sale, including dumbbells, barbells, weight plates, conditioning gear and more. You'll find everything you need to create or upgrade your home gym.
The maintenance and servicing of our products may vary, but many of our strength training equipment items are built to be durable and low maintenance. The specific terms and coverage related to maintenance and servicing during the Black Friday sale will depend on the product, so please check the product details and warranty information for each item to understand any included services. Don't hesitate to reach out to our customer support for further assistance. You can also check out our blog post on cleaning rusted weight plates.
Black Friday Savings on Strength Equipment
Our Black Friday Savings on Strength Equipment are here to help you build a stronger, healthier you. From versatile dumbbells, barbells and weight plates to essential conditioning gear, you'll find all the tools you need to achieve your fitness goals. Take advantage of these incredible deals and invest in your health and strength.
Must-Have Strength Training Gear
Explore our collection of must-have strength training gear, carefully curated to help you reach your fitness aspirations with ease. Our selection of high-quality, versatile gear is designed to cater to both beginners and experienced lifters, ensuring you have the right tools to achieve your fitness goals. Whether you're looking to tone, build muscle or improve endurance, these must-have items will become essential in your strength training routine. Take a look at our range of dumbbells, barbells, weights and conditioning equipment and more and discover the benefits of strength training.